This show will feature experts ready to share insights related to social media, marketing, the nuances of running a virtual business in the age of web 2.0 and the most common issues/solutions facing entrepreneurs in the global economy.
Why listen: We help business owners connect mind, body and soul. It's a program that allows the heart, head, and hands to intersect.
Our weekly program is designed to address 4-areas of the entreprenuer's life cycle (marketing & pr, networking, technology and taking time for yourself! – which is why we are in business).
Every Thursday from 4:00 p.m. EST.
This week, meet Lori Raudnask, author and million dollar sales coach…
Apologies in advance for the first few seconds having the fuzz and static:(.  The actual interview came through clear!

Subscribe to the iTunes feed here: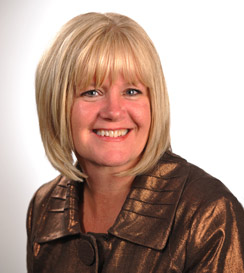 MEET LORI RAUDNASK
Lori Raudnask is a passionate, professional, driven entrepreneurial woman. For over 34 years she has dedicated her skills to mastering and improving the "sales" experience. She has used her talents, persistence, advanced training techniques, and commitment to success to build a sales team that has generated over 100 million dollars in direct sales and helped to launch hundreds of successful women entrepreneurs.
Lori expanded that focus in 2005, by joining the senior leadership team of a major international franchisor. She led the creation and implementation of franchise field training systems in 13 countries directly supporting the successful launch of over 65+ offices in just four and half short years.
Under her direct leadership, training, and mentoring franchise field offices reported significant revenue growth from start-up, with the majority seeing profitability in as little as 9 months or less.
Additionally, Lori drove the training operations and logistics for all of the public training events the company held, literally serving thousands of entrepreneurs, professionals, and a who's-who list of Fortune 500 clients in North America, Latin America, Europe, Asia, South Africa, and Australia.
Ask anyone who has attended one of Lori's speaking engagements, received coaching from her, read her book "Persistence Pays" or listened to her audio cd "Mastering The Art of Networking" and they will tell you she creates a powerful and effective connection with her audience where everyone walks away with a wealth of real strategies and tools they can use immediately for serious results.
Lori's training system engages participants and readers in hands-on experiential learning that clearly identifies the limiting patterns, behaviours, and beliefs holding back their professional and personal lives and assists them in clearly identifying what they can do to achieve their desired results.
Lori's passion and drive to create serious results for sales professionals has inspired her to write a book, provide individualized coaching, produce an audio cd and speak to large audiences throughout the world.
May your dedication to succeed pay off for you as it has for me… and remember Persistence Pays.
Listen to the interview here. 
Upcoming show line-up:
Segment:  Networking Know How
Description:  Networking is not new, but for some it still is NOT working! The radio/podcast segment is designed to help smart-savvy entrepreneurs tighten up your online and offline skills. We'll also include tools and technology topics. It's one-on-one interviews and cool round-table discussions too.
Segment: Marketing Madness Made Simple
Description: This series is an awesome line up of marketing gurus that understand how to reach your target audience in simple ways.
Segment:  Women In Technology
Description: Technology is an area of passion for Tiffany as well as helping women position themselves for greater leadership roles and heighten their visibility on technology conference platforms. Innovation happens and we want to learn, teach and show women how to get there and lead it! This segment is an empowerment segment. It will feature interviews with women in technology and men willing to share what it takes to play in their sandbox!
Segment: Coaches Concierge
Description: Tips and strategies to grow your business or make a career move. Focuses on finance, emotional IQ, leadership, marketing. Get advice from a coach in business, executive, finance, attraction marketing, job transition and life!
Fix your business problems. Make mindset shifts. Charge what your deserve. Get hired. Learn to say no!
© 2011, TiffanyO.. All rights reserved.
Smart Savvy Entrepreneur Lori Raudnask tells how "Persistence Pays"
Download
(127)